THE KING OF ATTOLIA EBOOK
---
Editorial Reviews. From School Library Journal. Starred Review. Grade 7 Up– Fans whove been waiting for six long years for the sequel to The Queen of Attolia . The King of Attolia (The Queen's Thief Book 3) and millions of other books are available for instant access. view Kindle eBook | view Audible audiobook. The King of Attolia (eBook): Turner, Megan Whalen: Eugenides, still known as a Thief of Eddis, faces palace intrigue and assassins as he strives to prove.
| | |
| --- | --- |
| Author: | ROXANE MIYANAGA |
| Language: | English, Spanish, German |
| Country: | Cape Verde |
| Genre: | Academic & Education |
| Pages: | 427 |
| Published (Last): | 19.05.2016 |
| ISBN: | 713-9-63757-598-3 |
| ePub File Size: | 24.66 MB |
| PDF File Size: | 10.25 MB |
| Distribution: | Free* [*Regsitration Required] |
| Downloads: | 34388 |
| Uploaded by: | LUCIENNE |
Read "The King of Attolia" by Megan Whalen Turner available from Rakuten Kobo. Sign up today and get $5 off your first purchase. Discover the world of the. King of Attolia - EPUB. Share This Title: The King of Attolia $49 and get FREE shipping on cittadelmonte.info To read e-books on the BookShout App, download it on. By scheming and theft, the Thief of Eddis has become King of Attolia. Eugenides wanted the queen, not the crown, but he finds himself trapped in a web of his.
Goodreads helps you keep track of books you want to read. Want to Read saving…. Want to Read Currently Reading Read. Other editions. Enlarge cover.
Rise of the Wolf Mark of the Thief 2. Dark Triumph. A Spy's Guide. Court of Fives. Kate Elliott. The Winner's Crime. Marie Rutkoski. These Broken Stars. Amie Kaufman. Crooked Kingdom. The Winner's Kiss. Stolen Songbird. Danielle L. Now I Rise. Kiersten White. The Bitter Kingdom. Rae Carson. The Perilous Sea. Sherry Thomas. The Lumatere Chronicles. The Fates Divide. Veronica Roth. Bridget Zinn. The Wicked King. Holly Black. Andrea K Host. Lion Heart. A Torch Against the Night.
Wrath of the Storm Mark of the Thief 3. The Immortal Heights. The Cruel Prince. Bright We Burn. Strange the Dreamer. Poisoned Blade. The Lost Sisters. And I Darken. Empire of Sand. Tasha Suri. Six of Crows. Buried Heart. Bring Me Their Hearts. Sara Wolf. Untold The Lynburn Legacy Book 2.
To Kill a Kingdom. Alexandra Christo.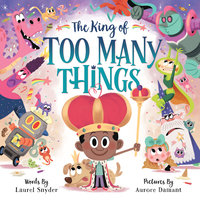 Jessica Cluess. Sky in the Deep. Adrienne Young. The Winner's Curse. Carve the Mark. Dance of Thieves. Mary E. Shadow of the Fox. Julie Kagawa.
The Crown of Embers. These Rebel Waves. Sara Raasch. Cora Carmack. A Crown of Wishes. This Shattered World. The Queen's Rising. Rebecca Ross. An Ember in the Ashes. War Storm. Victoria Aveyard. Kingdom of Ash. Sarah J. Their Fractured Light. The Burning Sky. Lady Smoke. Laura Sebastian. Rose Daughter. Robin McKinley. Tess of the Road. Rachel Hartman. Susan Dennard. The Outlaws of Sherwood.
A Court of Frost and Starlight. The Gray Wolf Throne. Mindee Arnett. Sea Witch. Sarah Henning. A Curse So Dark and Lonely. Brigid Kemmerer. The Black Witch. Laurie Forest. Ash Princess. The Gilded Wolves.
Instead of Three Wishes. Megan Whalen Turner.
Join Kobo & start eReading today
How to write a great review. The review must be at least 50 characters long. The scope was very tight with pretty much all of the action taking place in the palace in Attolia and pretty much all the major characters in the story being members of the Attolian court. There was much less of an epic feel to this instalment of the series than there was in the previous books but surprisingly this turned out to be an advantage as the characters and the court intrigue benefited from being the sole focus of the story.
The other really clever thing Turner did in this one was switch the focus away from Gen and Attolia. The pair were still the main characters and the stars of the book but the fact that we saw them from the eyes of Costis, a young Attolian guard, and a few other servants in the court was a master-stroke. It left the motivations of Gen and Attolia a bit of a mystery and also gave us the chance to see both characters from a different perspective and I felt like that really enriched the story and gave it extra depth.
All in all I really enjoyed The King of Attolia and hope the rest of the series delivers this quality of storytelling. I'm rounding down to 4 stars here on Goodreads but that is mostly because I've been picky lately!
Audio Note: Jeff Woodman is a fantastic narrator. Feb 11, Claire rated it it was amazing Shelves: I'm not a mystery reader, and I've never fully appreciated whodunits, so by rights I should have been irritated with the Attolia books rather than enthralled by them.
Unguessable twists and turns are the hallmark of the series: This was a sick-day reread for me, a I'm not a mystery reader, and I've never fully appreciated whodunits, so by rights I should have been irritated with the Attolia books rather than enthralled by them. This was a sick-day reread for me, and I was just as captured by it this time, even knowing the upcoming twists those that I could remember, anyway. Eugenides, the Thief of Eddis, has acceded to the throne of Attolia.
He sleeps through official meetings, plays the fool, and generally convinces his attendants, Guard, and other members of the court that he is either weak or a buffoon. Most of the narrative is from the perspective of Costis, an honorable guard who's fallen into the unenviable role of being Gen's lackey. He's not the brightest, and his opinion of Gen is nearly as contemptuous as everyone else's, at least in the beginning.
What makes the book interesting is that the reader knows better. What makes it so excellent is that Megan Whalen Turner's sleight-of-hand with the plot mirrors the complexity of the relationship between the new King and the Queen.
Even through the cloudiness and uncertainty of the plot, there are glimpses of powerful emotion that kept me hanging on to every word and possible clue. The backstory of their relationship -- the Queen's torture of Gen, the uncertain coercion of their marriage -- plays a huge role, coloring every important element of the story.
There's been a lot of discussion about whether the narrative gaps in this book are an intentional plot tool or due to its being a sequel. Many people believe it could stand alone. I think it's clear that the narrative gaps are a tool, but I think the whole emotional web that gives the book such intriguing weight is dependent on the The Queen of Attolia. I think The Thief serves primarily to show that Gen is more than he appears. I heard a rumor that a fourth book is on its way, and as there were several Sounis-related loose ends that weren't tied up in this book, I'm hopeful!
These keep getting better and better. Please write more! Why must all good things come to an end? Outstanding writing. Intricate political intrigue. A damn fine lead character whose brilliance and cunning ways leaves you wanting more View all 9 comments. This is my favorite book in one of my favorite fantasy series. It starts out a little bit slow, although it's fun watching for all the clues in the text that I missed the first time I read it. But the second half of this book: I love every single page of it.
Full review to come, after it's posted on www. July reread with the Buddies Books and Baubles group. Prior review: This book is just so brilliant and well plotted. I've noticed that of This is my favorite book in one of my favorite fantasy series. I've noticed that of all the books on my "Favorites" list, this one has the highest overall average rating, and it's for a very good reason. I can't think of anyone I know who wouldn't enjoy this book and its plot twists.
Presumably if you're reading this review you've already read or are thinking of reading the first book in the series, The Thief , which is also a wonderful book, though I found it a little slower than this one.
Personally I didn't like the 2nd book in the series or the 4th, for that matter nearly as well as the 1st and 3rd, but they're all worthy books. So go plow through the 2nd book, if only so you can get to this 3rd one in the series.
It should not be missed. Jul 15, Melissa McShane rated it it was amazing Shelves: I think, on re-reading, that this is my favorite of The Queen's Thief series, probably because it's the payoff from The Queen of Attolia. Told primarily from the viewpoint of Costis, a young officer in the Queen of Attolia's guard, it's a masterful use of the unreliable narrator to tell two stories at once--but only if you've read the other books first.
I'm sure it would still be enjoyable read on its own, but So if you haven't read the others, please do. Costis i I think, on re-reading, that this is my favorite of The Queen's Thief series, probably because it's the payoff from The Queen of Attolia.
Costis is a delight. He loves his Queen and is disdainful of the foppish, goat-footed Eddis boy I still have no idea how old Eugenides is who's forced himself upon her. But he's also honorable, which makes him a perfect POV character for this story. His observations of Eugenides are accurate and also completely wrong, as the reader knows but Costis does not.
I loved seeing Gen through his eyes, knowing that Gen was playing the entire court of Attolia and wondering desperately what his game was and why he had to conceal himself. I also loved seeing him grow attached to Gen, who has a remarkable knack for making people love him. Eugenides, on the other hand, is never not amazing. He's clearly up to something, and we get hints of it, but I'm not ashamed to admit I didn't figure it out until it was revealed, because Gen is smarter than I am.
I also love the way Gen and Irene's marriage is revealed through other people's observations. We know they love each other, but they're keeping that secret as part of Gen's plan, but there are moments, like view spoiler [when Gen is injured by assassins and Irene faints at the sight of his blood, and he nearly tears himself apart trying to reach her hide spoiler ] and view spoiler [when he's had another nightmare about being tortured by her and begs her to promise she won't do it, and her reassurance is so sweet and tender hide spoiler ].
It makes their relationship even more compelling than if we'd had it from either of their perspectives. Aside from Eugenides' stated purpose for fooling the entire Attolian court, there's a second story going on here: Irene has made him her King, actual ruler over Attolia in her place, and Gen won't rise to the challenge.
Gen's resistance is rooted in a lot of personal issues, and without getting into more spoilers, I can say that resolving those makes for a powerful ending.
World of the Queen's Thief Collection by Megan Whalen Turner (ebook)
This is one of those books that resonates with me for days after I finish reading it, and it is definitely one of my favorites. How can it be possible to love a book , and , a series this much??!! I love ,, love ,, absolutely and completely love this series, my love grows more and more with every book. I feel like I'll never ever again enjoy a book unless it's written by Megan Whalen Turner and have Eugenides in it. And if you are waiting for a proper review, sorry..
God I fucking love this book. I love this series. I love these characters. I love the intrigue. I love the plot twists. When the day of my death comes, bury or burn me a copy of this book: I had to talk about and it is very hard not to talk about it.
Especially in my emotional condition. And I finished the book, Long hours ago. To say that I thoroughly enjoyed this is an understat When the day of my death comes, bury or burn me a copy of this book: To say that I thoroughly enjoyed this is an understatement! I loved it. I have nothing but praises to sing for this book. The King of Attolia! I do, I really really do!
It is so good. If you read the early books and was not feeling it? You are missing out. Add IT. I thought it would be like any other plot out there.
The complexities and intricacies of the story coming together, and the way it was presented to the reader. Phew, my mind, it still amazes me. It was told under the narrative of a young Attolian soldier Costis who had no great respect for the new king.
Which is understandably valid if I was in his position too. Serving Her Majesty and then abruptly given a newly crowned king and a Thief nonetheless. With the multiple points of view, it may come across confusing at times—turned up surprisingly good. With Costis view of the former Thief. The glimpses we see of his new adjusting life as a king, the speculation of his affair with his Queen, all are scrutinized by him.
The King of Attolia
While watching it all under his nose, of course, we get to see the developing character of the Attolian soldier, Costis. He became king because he wanted to marry you.
And now we get that slow burn of development here that I fell to grow in love with. The pace felt more justified for me. It was such an empowering read. It is sensational. I get to see the story within the story I liked, there is far more mythology in the world. The world building gets richer and richer. Gen is faced off with more, so much more. It pulled my heart that he feels things from his disability, his love, ignorance, what he wants to prove more.
Is he the man for that job? He struggles with more. To this day I want to smack myself for not getting on with the series immediately after I bought them. And my newly found love for Costis. I get to see the change through his eyes. They both changed each other.
World of the Queen's Thief Collection
I am here for it. I had been nothing but blessed. I have no doubt the next ones will surprise me more. I am in this for the long haul now. Not because I joined the read-along but because of my love for the series! Jul 27, Kristen rated it really liked it Shelves: It quickly becomes evident that while Gen got something he desired, that something was not to rule a Kingdom of people.
Thrown into a life where the majority of his subjects despise him, Gen must try to come into his own. It appears as though Gen is royally sinking in his attempt to rule, but as is always the case with the thief, things are never what they appear. The Review: This story focuses primarily on Costis, a member of the Attolian guard.
Gen is still very much a part of this story, but Costis really takes center stage. Costis, one of the main characters in this book, was not really likable at first. I suppose he cannot really be blamed for disliking the king, because Gen acted pretty damn foolish for a good portion of the book always whining, falling asleep during meetings, and such.
But as I got to know Costis as a character, he began to grow on me. By the end, Costis was unflinchingly loyal to the king and he had redeemed himself in my eyes. Like I stated previously, Gen frustrated me in this novel.
At times I was left wondering why he was acting like such a dunce. The true beauty of this story, besides the twists and turns which are always top-notch, is the evolution of the relationships between characters.
There is a huge change in the relationship between Costis and Gen. I just know that it was very fulfilling to see the pair go from hatred to something else. There was also a deepening marriage between Attolia and Gen. Their relationship might go down as one of my favorite romances because of the simple understanding they created between one another.
Attolia understood Gen and he got her. I wanted to laugh at all of them by the end of the story. How could they have doubted the beloved Gen?! This is a definite thinker of a book. Little things that appear inconsequential at first, end up leading to, or being, bigger things. While not full of fast-paced action, this story holds its own because of the development of the characters and the intricate plot.
Jan 24, Helen rated it liked it Shelves: This was supposed to become one of my favourite series, and then I read this travesty?? Eating Shredded Wheat is a more exciting experience than reading this, a reality which is even more shocking considering how excited I was to start this book.
There are some similarities between all three, namely they all involve an attempt at a clever plot accompanied by a shocking reveal at the end. While the second book convincingly pulled off a tightly plotted story, this one most definitely did not. On to the main man of the series, Eugenides. So this guy has always had an unrealistically high sense of perception about the other characters and an alarmingly accurate sense of foresight, you know, of the kind you only ever find in literary characters.
Indeed, his entire characterisation was insufferable in so many ways. All the traits that I had found so endearing in the previous novels were taken way too far in this one. It was like she was trying to bore me? The soldier literally has no personality but we are now forced to follow him around all day. It was frustrating to say the least and made me want to demand my money back, having naturally assumed when I purchased this book that because the title was The King of Attolia it would be from the perspective of the King of Attolia.
Despite being longer than the second book, this one covered a fraction of the plot so no wonder it was always a struggle to pick it back again. Ultimately, I felt as if nothing had really changed across the course of the novel. Attolia was in pretty much the same position at the start of the book as it was by the end, and this whole book felt pointless.
Sep 04, Liz rated it it was amazing. This review has been hidden because it contains spoilers. To view it, click here. Was that it? If Attolia could look like a queen, Eugenides was like a god revealed Eugenides was a very funny character; full of surprises from the first book. Okay, this book. Things got a bit hairy for a second there. No Okay, this book. No really! I think the best word for this book is indulgent.
May 23, Noelle rated it it was amazing Shelves: Diabolically clever. View 1 comment. Dec 01, Jaya rated it really liked it Shelves: Such a satisfying read. Can I please give this book 6 stars?!!!! All he wanted was to marry the Queen. However, he forgot to factor in that he would have to become King. He never wanted to rule a country. Gen had outwitted himself. The people of Att Can I please give this book 6 stars?!!!!
The people of Attolia have not embraced him as their King. In their eyes he was the "goatfoot" thief who had forced their Queen into marriage. Gen's behavior in court did nothing to endear him to his subjects. If he wasn't looking thoroughly bored, he was acting like a total fool. However, we all know that Gen is anything but a fool. Something's up, and that something keeps us guessing throughout the book.
MWT made the brilliant decision to tell the story from the point of view of Costis, one of the Queen's Guards, who is forced to spend most of his time with Gen while acting as his bodyguard.
When the story began Costis's opinion of Gen reflected that of the Attolian people. Much of the story unfolded through his mis interpretations. There was no way Costis could know that Gen was a master of deception. The intricate plot was full of political intrigue while Gen and Attolia attempted to keep one step ahead of the devious barons who would stop at nothing to steal the throne. Just about every character plots and schemes their way through the book.
We all know that he is pure awesomeness! It was also fascinating to learn more about Irene. And brave, loyal Costis! Even Relius had a fascinating story. Nobody is better than MWT in her ability to use simple gestures and looks as subtle hints.
She has a gift for creating witty dialogue which never borders on silliness.
She can make me feel every possible emotion imaginable. The twists and turns in her intricate plots keep me guessing until the very end. I expect to be gushing more in the future. First Read January 20 Reread July 29 View all 8 comments.
Jul 06, Tandie rated it it was amazing Shelves: I kept putting off starting this one. I think it was because I just couldn't warm to Attolia, at all, so I wasn't sure I'd enjoy this book. I couldn't figure Gen's motives for most of the book. I only knew he wanted to be underestimated. I didn't understand what he was doing with Costis beyond securing the Captain of the Guard.
I mean, it didn't earn him any loyalty. This is my most favoritest book evah in The Queen's Thief series. Excellent plotting and storytelling. I put these books on both my middle grade and young adult shelves, it's hard to believe they're classified as middle grade. Megan Whalen Turner made it onto my favorite authors shelf, that woman can write! I very highly recommend this series. Most of my GR friends rated the first book lower than the rest.
I was opposite, I rated the second book slightly lower because Attolia was hard for me to appreciate. I still feel a bit like I don't know her. Gen is such an excellent, intriguing character, he could carry the series alone if he had to. I think I'd probably laugh harder at his antics if I reread the first book, The Thief, knowing his secrets.
When he gets his master-thief-mojo on, he's stinkin' incredible! His grandfather was not wrong when he said that a thief's greatest weapon is his mind! I want to know if Sophos is alright. I loved him in the first book and really want him and Eddis to make each other happy. Please, don't let him be dead. Mar 07, Jon Adams rated it it was amazing. I'm really not sure what it is about these books I like so much. There isn't much action, they definitely aren't Grimdark, very little warfare or magic, no mythical creatures to speak of.
But, damnit if they aren't just damn good books. This was so so close to being 5 Stars. But I am trying to be a little harsher in my ratings, and whilst this book was hella enjoyable, it did have a couple of draw backs for me. It was definitely my favourite book in the series and everything we have learned about our characters comes into play here.
Firstly I would like to commend Megan Whalen Turner for making a bold change here in the third book in a series. She introduces a new character, Costis, and has the story told mainly from his perspective. Why, you may ask would the author do something as bold as change the main POV halfway through as series. And did it pay off? What I do know is that it was an incredibly risky move on her part and paid off beautifully. Eugenides is still the focal point of this story and he is constantly on the page.
But for the importance of the plot of this one, we are not to see inside his head, therefore no POV. Personally I really enjoyed Costis and thought him an interesting character with plenty of loyalty for someone he finds worthy.
But he is very different from Eugenides. We know that he hides many parts of himself, he is a fantastic actor, can pull of the impossible and has complete faith in himself that he can pull it off. As I was saying, we know by now that everything he does, he does for a reason. If he makes himself look like a fool, he is doing it for a greater cause than you may guess, after all he hates to be embarrassed. As we know how he behaves, this new way of narrating the story keeps the character fresh.
Someone who is innocent to his manipulation and his games. Anyway I loved this book for so many different reasons. But it did, as mentioned earlier, have a few drawbacks. Firstly was the plot. For large portions of the book nothing was happening.
It brought the pace down and let book down a little. I can deal with slow books no problem, I was just expecting more action and something big to go down.
Which it sort of did, but sort of different. Another, somewhat slight issue I had was the lack of the storytelling element that I have loved in the previous books.
There was only one instance of that sit down and tell a story in this book. Eugenides was poorly and having a bratty moment demanding someone tell him a story before he goes back to sleep.
I wish we had a couple more of those moments but sadly they were lacking. Every sly word and every whine is made more perfect with the narration. Truly a top job. This series is a lot of fun. I may have a small rest and read the next one in couple of days. I have never seen him, in the end, lose.
He just persists until he comes out ahead. No match is finished for him until he has won. Readers also enjoyed. Young Adult. About Megan Whalen Turner. Megan Whalen Turner.
Megan Whalen Turner is the author of short stories and novels for children, teenagers and adults. Other books in the series. The Queen's Thief 6 books. Books by Megan Whalen Turner.
Trivia About The King of Attol Quotes from The King of Attolia.
---